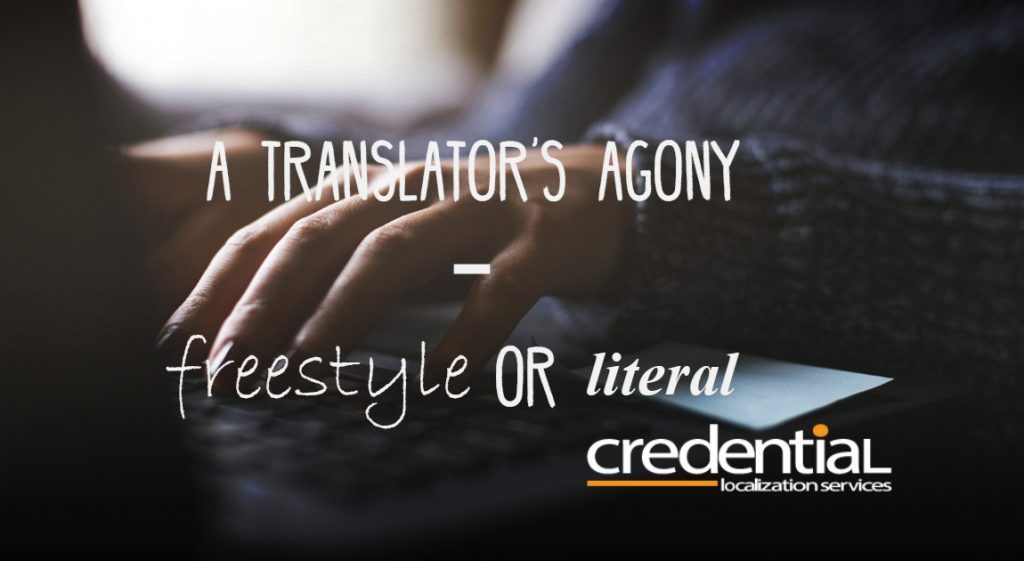 자유역(Paraphrasing)을 멋지게 뽑아 낼 수 있으면서도 발주자의 정확한 의중을 알 수 없어 직역(Metaphrasing)으로 일관하게 되는 경우…
번역가라면 누구나 겪어보았을 법한 상황일 것입니다.
프로젝트 매니저와의 커뮤니케이션이 원활하지 못한 상황이거나, 발주자의 의중을 직접 묻기가 껄끄러운 상황에 처하였을 때,
번역가는 어떤 부분에서 어느 정도까지 자유역을 하면 될까요?
1. 문서가 발주처 내부 참조용이라면 직역,
타인의 이해를 돕기 위한 대외 회람용 문서라면 자유역
---
대외 회람여부는 직역/자유역 여부의 결정 이외에도, 약어・전문용어의 해석병기, 경어 사용 여부 등 문서의 전반적인 구성방식을 간접적으로 판단해 볼 수 있는 중요한 기준입니다. 대외 회람여부를 문서 내 콘텐트를 통해 간접적으로 파악하거나,
발주처에 질의해 봄으로써 직접적으로 파악할 수 있습니다.
2. 문체의 자연스러움 보다는 각 단위(단어, 구, 절)의미에 대한
누락없는(exhaustive)번역이 요구되는 법령, 계약서, 프로토콜 등의 경우에는 직역
---
특히 법령의 경우에는, 내국에만 존재하는 개념을 설명한다 할지라도 자유역하지 않는 것이 원칙입니다.
대한민국 주택임대차보호법 발췌: 한글 원문 (ko-KR)
주택도시기금을 재원으로 하여 저소득층 무주택자에게 주거생활 안정을 목적으로 전세임대주택을 지원하는 법인이 주택을 임차한 후 지방자치단체의 장 또는 그 법인이 선정한 입주자가 그 주택을 인도받고 주민등록을 마쳤을 때에는 제1항을 준용한다.
동 조항 영문 번역 (en-US)
Paragraph (1) shall apply mutatis mutandis where a corporation which provides rental housing to low-income non homeowners to stabilize their residential life on a deposit basis with the National Housing Fund as financial resources, leased a house, and then a resident, who was selected by the head of a local government or the corporation, has completed delivery of such house and resident registration.
3. 직역이 요구되는 문서라 하더라도, 특정 구문에서 문화적 관련성 (Cultural Relevance)이 결여될 것이라고 판단되면, 과감하게 자유역
---
예: 원문작성 시 대수롭지 않게 들었던 예시가 도착언어 사용지에서 불손하게 받아들여 지는 경우.
동아시아 언어로 작성한 원문에 포함되어 있는 성어(成語)를 라틴문자기반의 언어로 번역해야 하는 경우.
기타 자유역으로 얻을 수 있는 효익이 직역으로 보전하고자 하는 가치보다 큰 경우.
4. 슬로건과 같은 불완전 문장은 과감하게 자유역
---
Professional Translation Services