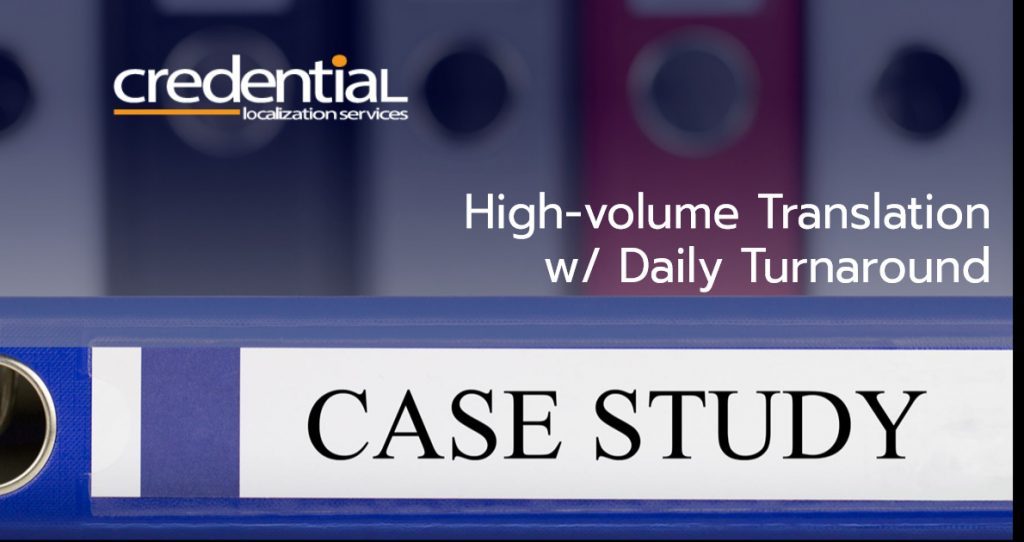 Project Outline
---
Challenges
---
Client is a Korean branch of a multi-national investment bank.
Client requires daily turnaround of the translation of the analyzed data, as produced. The Client was to share the translated data with the strategists of the customer, receive immediate queries from them, hand the queries to CREDENTIAL for another round of agile translation, and submit the translated queries to the HQ.
The source files were delivered in the form of high-resolution scan of raw paper files.
Client requested CREDENTIAL to establish a separate termbase for chemical and drug names.
Solution
---
All drug names were translated 100% Pharmacopoeia-compliant using CREDENTIAL termbase of KOREA PHARMACEUTICAL INFORMATION CENTER database.
17 in-house / in-country / outside KO EN linguists comprised a team sharing the same style guide with access to translation memory updated real time for consistency.
3 in-house linguists comprised another team for real-time EN KO translation of answers made by a JP Morgan customer.
3 DTP artists and 1 engineer were also deployed for fast-scanning of the paper documents, re-formatting of the OCR-ed source documents for immediate handover to the linguists for translations, and final touchup upon completion of translations.
Deliverables
---
Publishable level of documents translated, edited, proofread and re formatted for document aesthetics
Style Guide / Termbase / Translation Memory as Customer Assets
Professional Translation Services